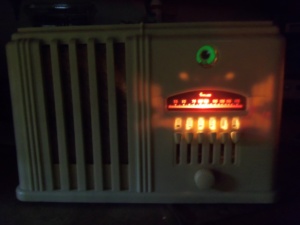 The "Miracle" by Airline was manufactured by Belmont Radio Corporation and sold by Montgomery-Ward. This is a 5-tube AC unit, c. 1938, with plascon case. Plascon material is subject to hairline cracking. Thus the case must be well-ventialated as this one is in order to withstand intense heat from the tubes. Belmont manufactured high-quality radios, and this one is no exception. Featured is push-button tuneing and green tuneing "eye". Unique is the tuneing "ribbon" with single black mark used to indicate the frequency that the variable condenser, or tuner, is tuned in to. The volume control is directly below the push-buttons, and tuning control is located on the right-hand side. This radio pre-dated the self-contained antenna so an external wire must be connected to the one provided by the manufacturer. In some instances, the set must be grounded with the wire also provided.
Pictured below are images of the "Miracle" cabinet.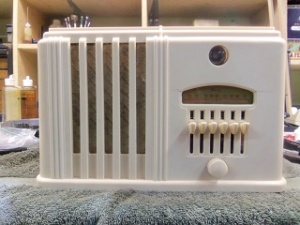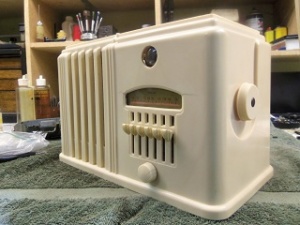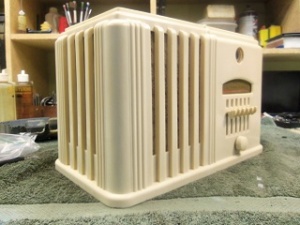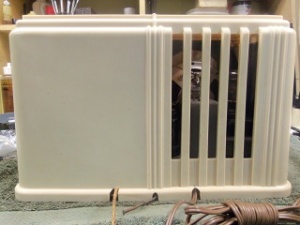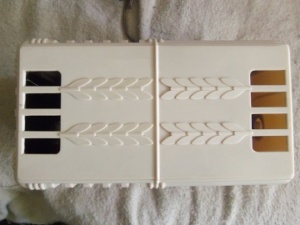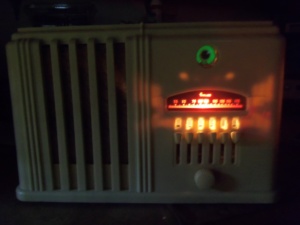 Following the purchase of this radio, it underwent a complete restoration in my shop.  The result is a set which has fine selectivity, sensitivity and has more than ample volume with a slight turn of the control.  Pictured below are images which show the work that was done as well as various pictures of the chassis.  Notice that four "Coke" bottle tubes were used as part of the restoration.  The 6K7 metal tube was used in the IF stage as originally called for by the manufacturer.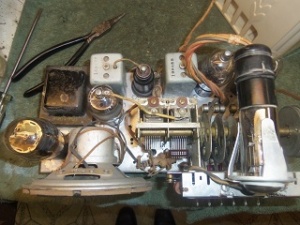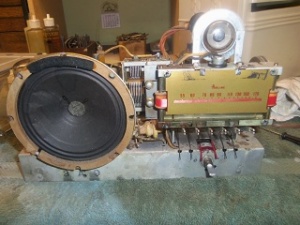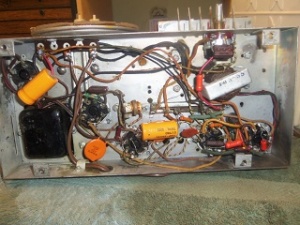 I purchased this radio in November 2012 while attending the annual fall swap meet sponsored by the Northland Antique Radio Club held at St. Croix Lutheran School in West St. Paul, Mn.  It is currently available for sale on this website.